Somewhat lost in the hubbub of the long-awaited arrival of Opening Day is the coincidence that, if not for the coronavirus pandemic, Thursday would have marked the beginning of the 2020 Hall of Fame Induction Weekend in Cooperstown. On April 30, at a point when the Hall of Fame's doors had been closed for a month and a half, the institution officially announced that its board of directors had unanimously voted to
postpone
this year's festivities, with the honorees instead slated to be recognized next year alongside those from the Class of 2021. The decision came down in spite of the fact that Cooperstown itself had been relatively untouched by the spread of the coronavirus, but in anticipation of a potentially record-setting crowd on hand to witness the inductions of
Derek Jeter
, Marvin Miller,
Ted Simmons
, and
Larry Walker
, the institution took
an admirably proactive stance
, not wanting 50,000-plus attendees from all around the country (and the world) to pack together and then risk carrying infections back to their communities.
The minimal spread of the coronavirus to Cooperstown and the Mohawk Valley allowed the Hall to reopen four weeks ago, with appropriate safety measures in place, but the loss of the weekend's festivities hits home for this scribe. Not only would I have been attending my fourth Induction Weekend in a row, celebrating with fellow writers, fans, local Cooperstown residents, and other friends I've made through my repeated visits, but I would have been hawking copies of The Cooperstown Casebook on Main Street, meeting and greeting readers, a handful of whom have made an annual ritual of buying another signed copy to give to a friend while arguing good-naturedly about the merits of their favorite candidate. That Simmons and Walker were both profiled at length in the book — as were 2017 honoree Tim Raines, '18 honoree Alan Trammell, and '19 honorees Edgar Martinez, Mike Mussina, and Mariano Rivera — makes this year's postponement sting just a bit more, because it's incredibly gratifying to share the joy with fans of the honorees for whom we've all gone the extra mile, figuratively and literally. Aw, wait 'til next year!
To fill the hole in my soul left by the postponement of this special weekend, and to make lemonade out of these particular lemons, I am donating four signed, personalized copies of the
Casebook
— one in honor of each member of the Class of 2020 — to FanGraphs as part of our ongoing membership drive.
Purchase a new ad-free membership
for yourself or
as a gift for someone else
between now and 11:59 pm PT on Sunday, July 26, and you will be entered in a random drawing for one of the four copies. David Appelman will select and contact the winners for their addresses, after which I will order the books from
Greenlight Bookstore in Brooklyn
(the local independent bookseller from which I fulfill signing requests) and inscribe them at your request (within reason). Each prize will include one of the limited edition, custom-made
baseball
card bookmarks that the good folks at
Rookies
helped me create when the book was published in 2017 (officially three years ago tomorrow, come to think of it).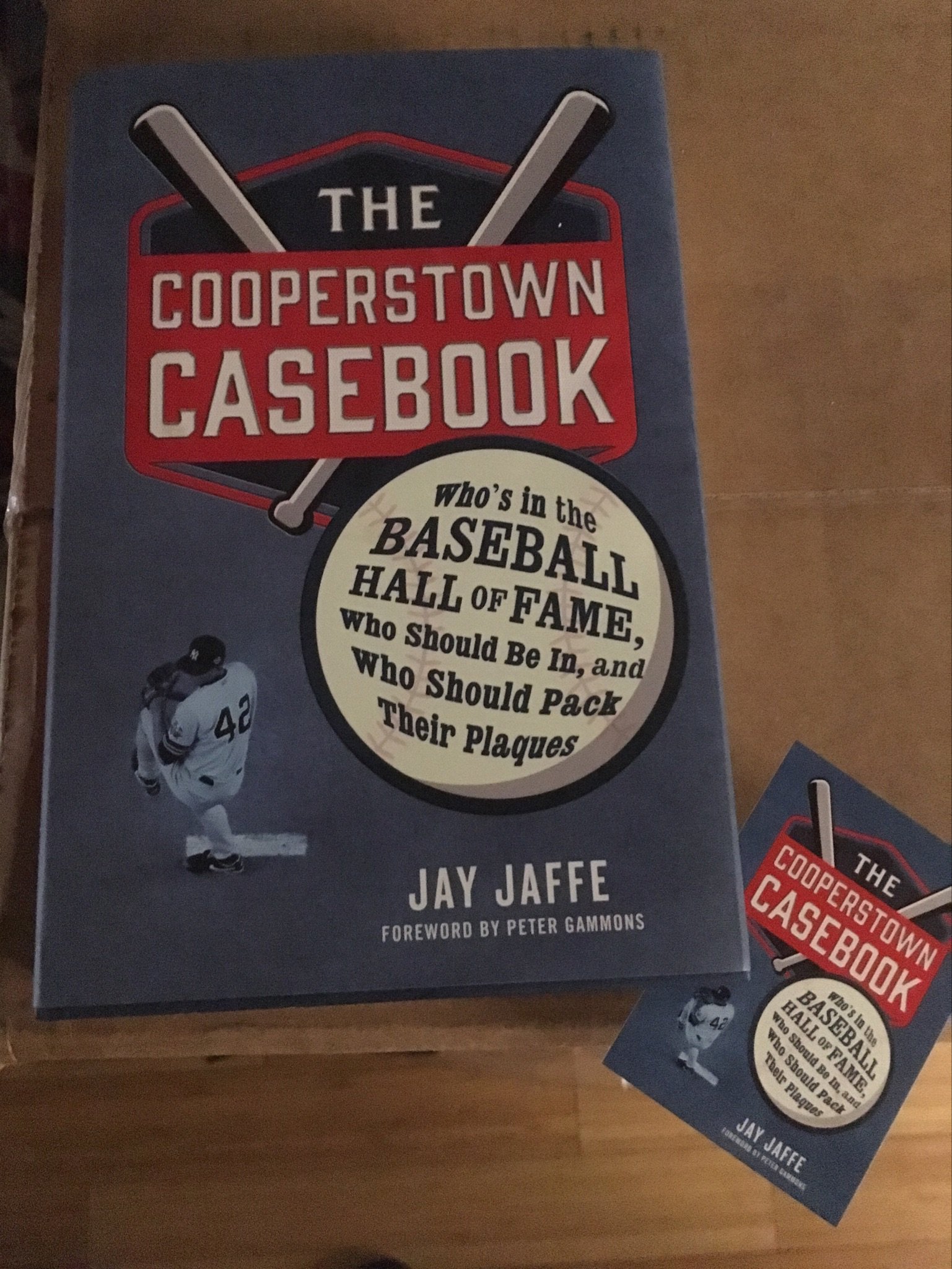 You can read more about our membership drive here (and here, here, and here if you want the back story). Paul Swydan's glowing review of the Casebook for The Hardball Times is here, and excerpts of the book are here, here, and here.
As always, thank you for your support, and please stay safe!