We're pleased to announce that we've begun publishing
MLB
's Statcast data on FanGraphs!
At the moment, you can view Average Exit Velocity, Maximum Exit Velocity, Launch Angle, Barrels, Barrel%, HardHit balls, and HardHit%. For specific details about these measurements and metrics, please consult MLB's Statcast Glossary. In addition to the stats listed above, we're also reporting Events, which are calculated batted balls determined by PA – SO – BB – HBP for batters and TBF – SO – BB – HBP for pitchers. Statcast data is available from the 2015 season onward.
These metrics are currently available on our
player pages
and
leaderboards
, and in our
game logs
. In addition, Average Exit Velocity will display
as
a column on the players' dashboard for both batters and pitchers.
Player Pages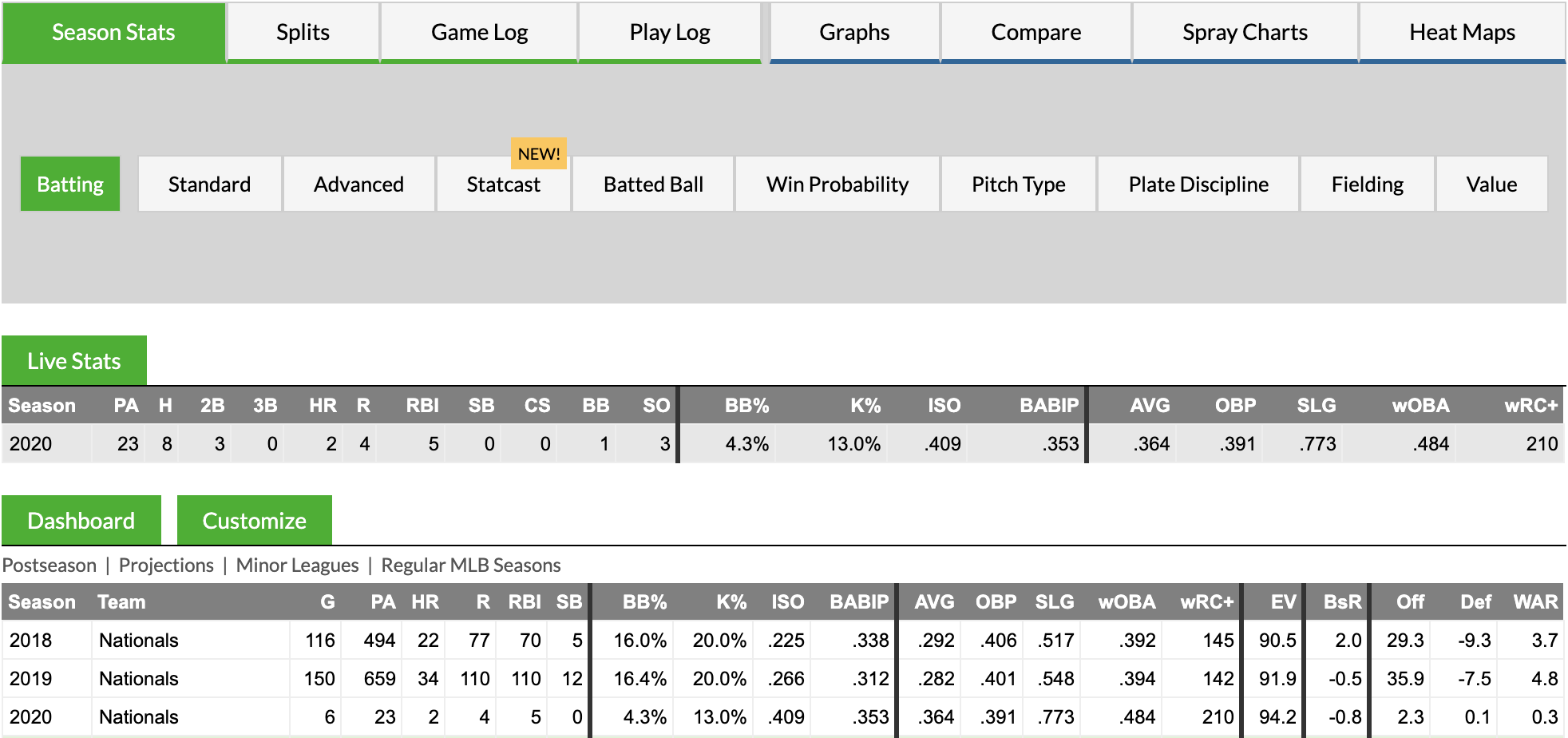 Leaderboards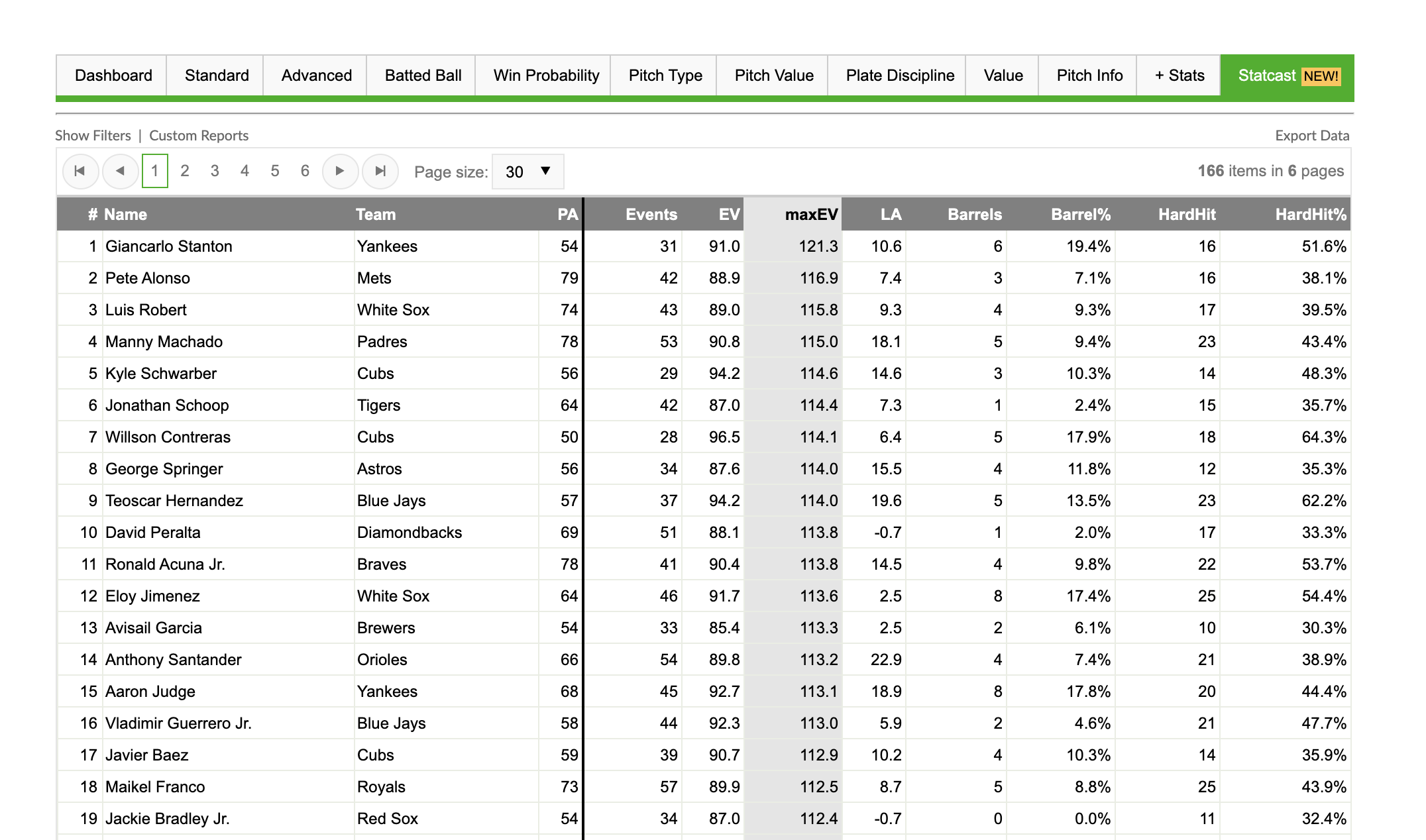 We hope to display additional Statcast metrics throughout the site in the future, and will announce them as they become available.
Many thanks are due to our partners at MLB and the entire MLB data team for helping to make this a reality!