Yesterday, we covered the good and the bad of the league's rotations. Today, we turn our attention to the relievers.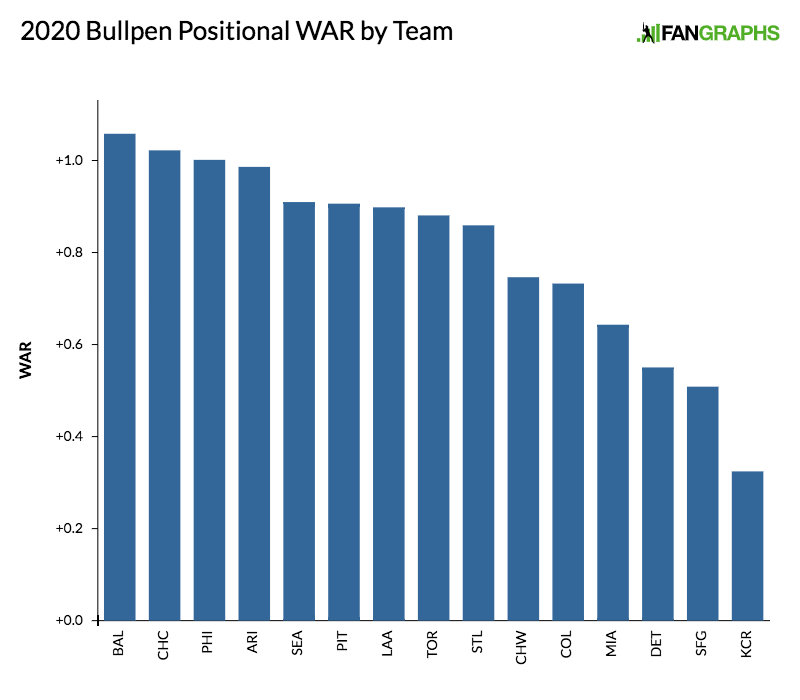 Between the piggybacking, the Opener, and whatever other new strategies managers decide to test out, the 2020 version of the bullpen likely won't be quite the same
as
in years past. But it will probably still feature a lot of good comeback stories, a fair number of injuries (and disappointments), and pitchers you've never heard of who can throw the
baseball
very, very hard. One of the things that makes baseball so interesting is that new talents and triumphs emerge every year, especially in a place as volatile as the bullpen.
You should take that into account, then, when assessing these rankings. Every bullpen can be good; every bullpen can be bad. And the gaps this year are sometimes rather narrow — the Reds (a contending team) and the Orioles (a… not contending team) are projected for basically the same WAR from their relievers. Things widen out at the extremes, with the Rays and Yankees both forecast to be worth about 2.0 WAR, while the Royals are due for just 0.3, but it isn't hard to imagine some bad injury luck or a hot run shaking things up before the season's done. Of course, some teams need a lot more things to go right than others, and those teams tend to reside here. If a squad finds itself wistfully hoping for an oft-injured closer to stay healthy, or a rookie's surprisingly good season to repeat, or for a few too many guys to take a step forward, or pitch like they did when they were young, then it's probably a bullpen ranked in the bottom half of the league. Unless, somehow, it proves not to be.